You are here:

Sliding Tray Ssang yong Actyon
Sliding Tray Ssang yong Actyon
Description
The Product is now available and fit able in every Pick-up Truck not regarding to the Hardtop.
So here you have the complete Truck market for this product.
We did not develop the sliding Tray for open trucks, regarding the hugh water volume which could face the sliding tray.
Our surface of a wooden high tech laminated panel will have an anti skit factor, Oil and Water resistant. The perfect Automotive Look and the many points why using such a try, will bring the request them self.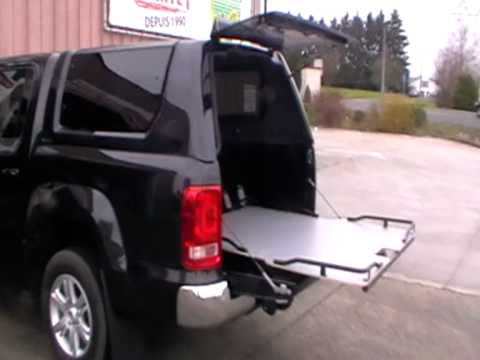 we like to inform you about our new Sliding Tray which you already know from the AUTOMECANICA Show last Year.
Documents