You are here:

slider tray 250kg Ford Ranger DC
slider tray 250kg Ford Ranger DC
Description
Bedslide sliding cargo tray that brings everything into easy reach,
with its patented easyglide roller system
and massive 250kg capacity you can load and unload with ease.

* Four steel roller bearings.
* Easy fitting and removal .
* 3 locking positions.
* Aluminium side rails.

Massive 250kg load capacity (evenly distributed) .
For 2019 model : with two cuts of the floor, since the passage is narrower.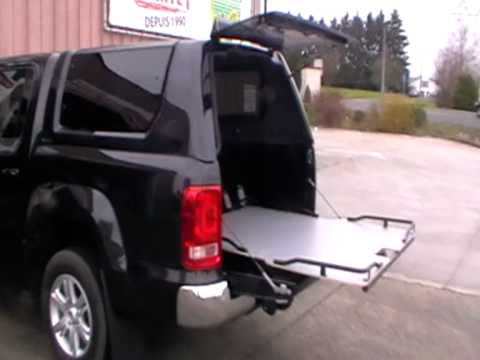 the perfect accessory to access all your loading ...... Indeed: this board is sliding very easily move your load to the rear. For 2012, 2016 and also for 2019 special bedliner.
Documents